Welcome to Love My Doodles!
Our family raises Doodle puppies in Florida with extra love.
Please explore our website, we made it just for you! ☺
Take a look around, there's so much cuteness to see and information to be shared. Many of the answers to your questions can be found here on our site for your convenience.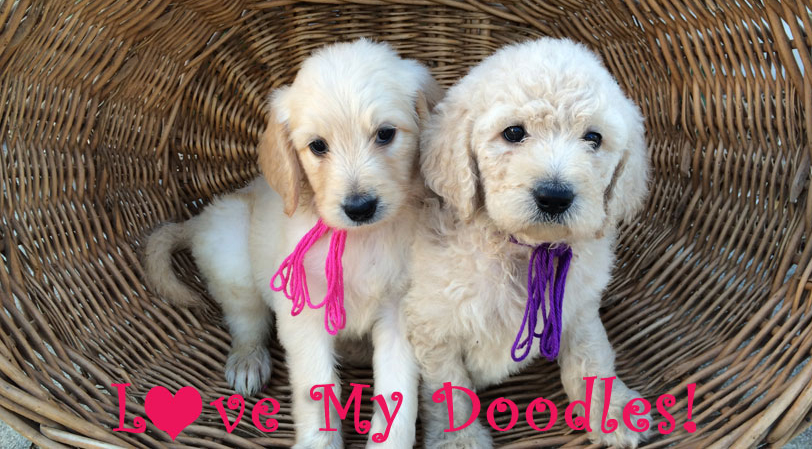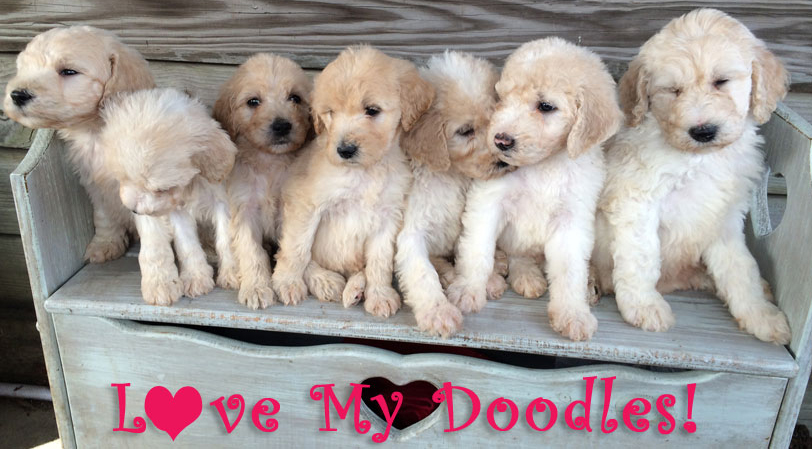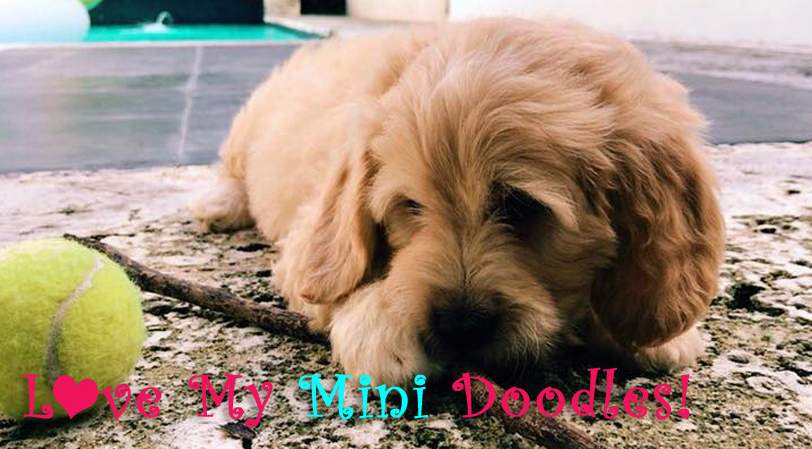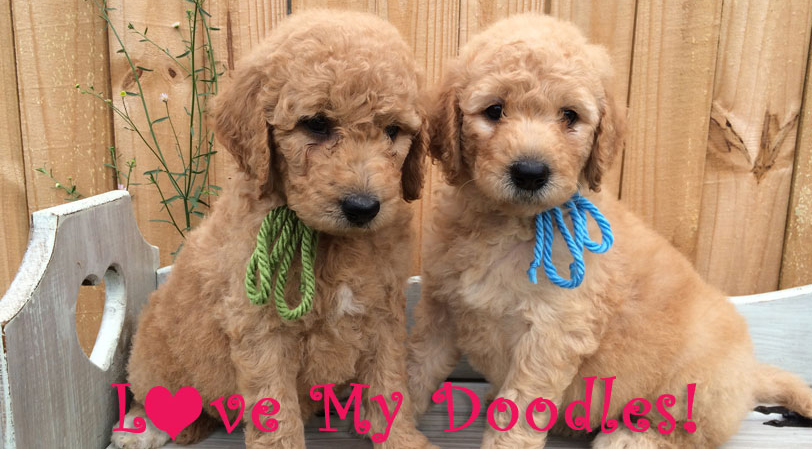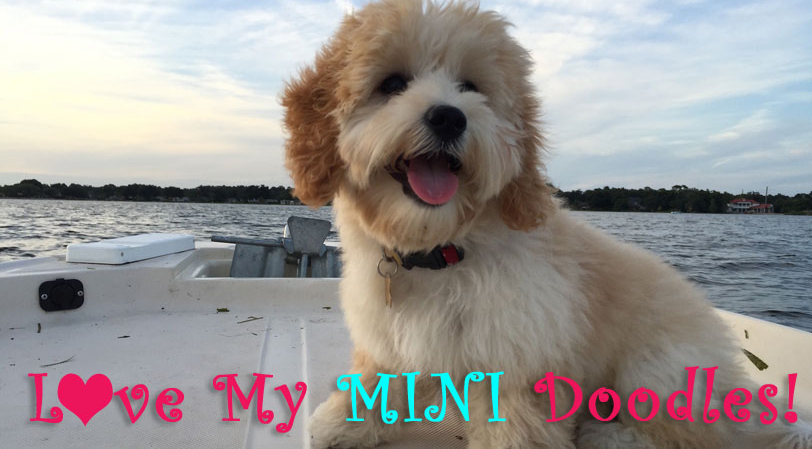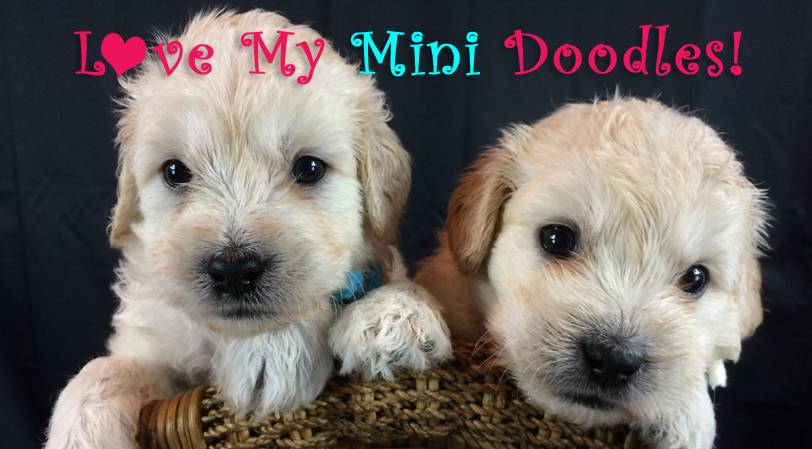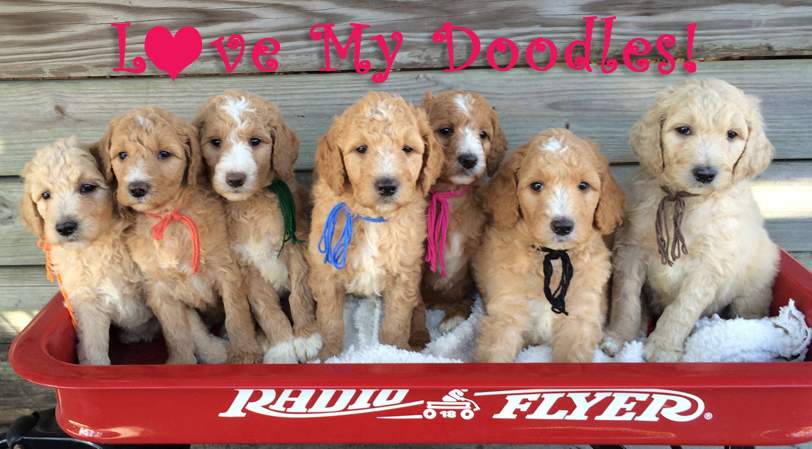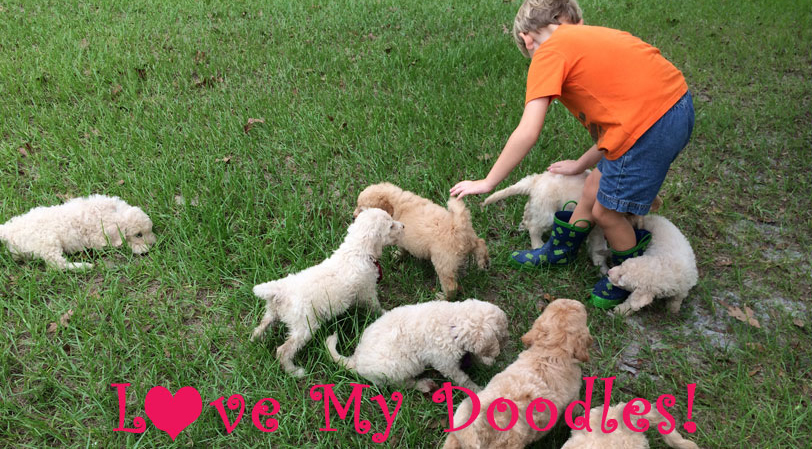 Here at Love My Doodles we breed Mini, Medium, and Standard Goldendoodles. We focus on producing healthy puppies with lovable temperaments that are great with small children and other pets. Our puppies go home healthy, happy, and come with a lifetime health guarantee and a microchip. They are sent to their new homes with a collar, leash, his/her favorite food, and of course toys. 
We are located near Gainesville, Florida.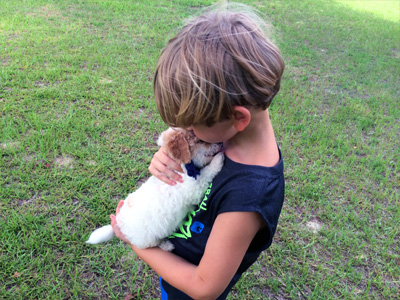 Because our doodles love you!
Goldendoodles are extremely intelligent and easy to train. We are a small kennel and concentrate on quality. Our dogs play outside every day and socialize with children, adults, and other pets (even cats!).  Goldendoodles are expected to shed minimally and be tolerated by people with allergies, which makes them the perfect breed for people who thought they couldn't ever own a dog.
We Deliver!
We do not ship our puppies,
but we can hand deliver your puppy across the US for a fee.
You are also welcome to fly in to get your puppy.
We will meet you at the airport with everything you need
to take your puppy with you under your seat.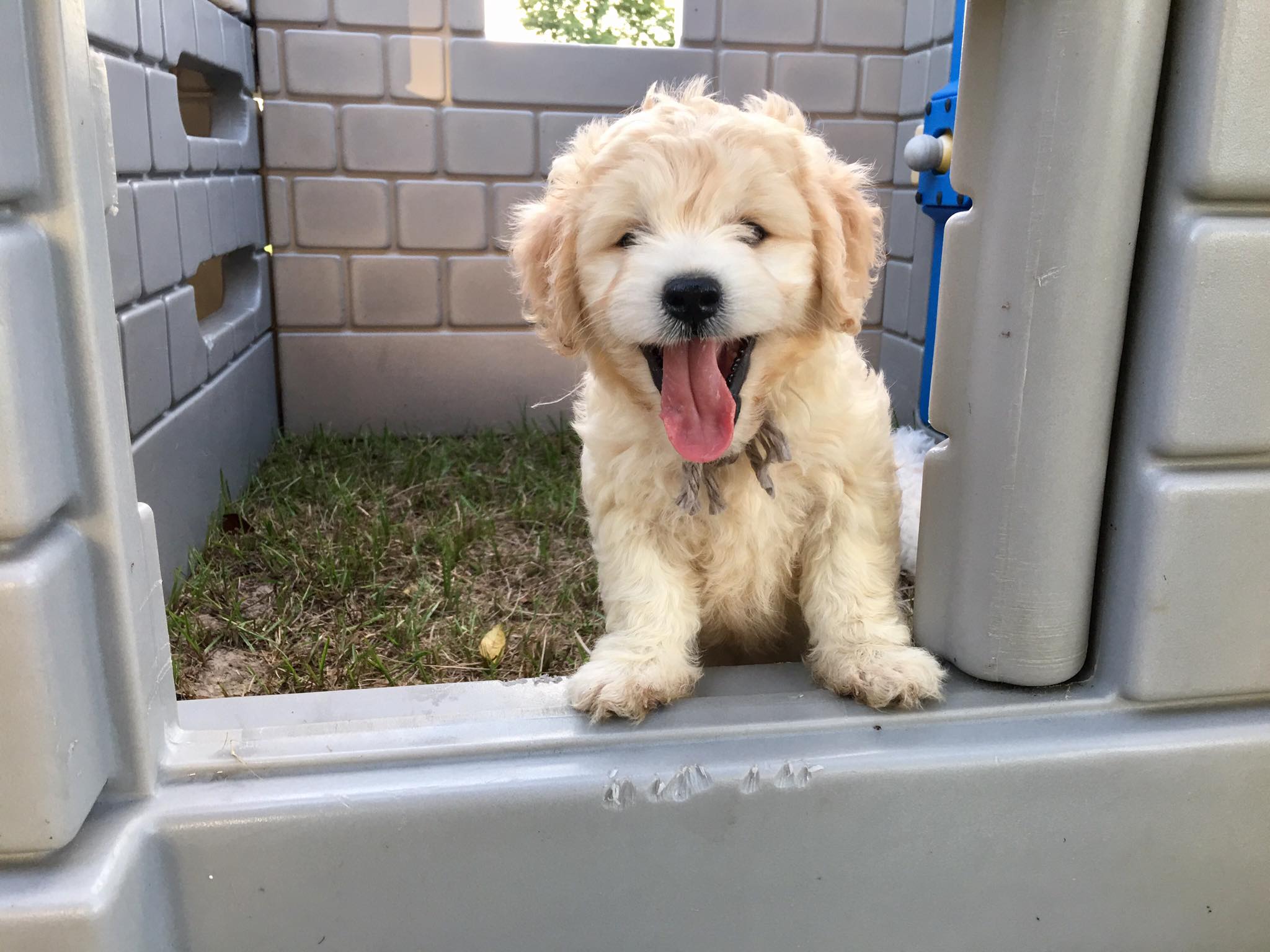 Check The Schedule

We like to keep our website up to date,
so check to see when our puppies will be available to take home.
You can even sign up for our mailing list to receive updates!
Make a deposit to reserve your puppy! 
Our puppies are the stars in this Chewy.com commercial!